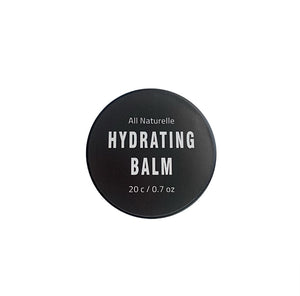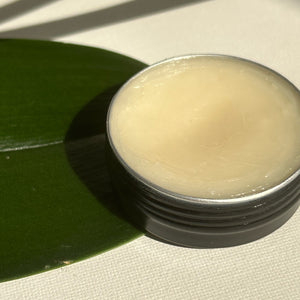 Hydrating Balm
 This luxurious balm is a perfect blend of oils, beeswax, and essential oil designed to deal with dryness, especially in cold harsh weather. With its compact size, it can be carried along wherever life takes you.
But that's not all, one of the shining stars in this formula is none other than beeswax! This ingredient is known to:
• Act as a shield, protecting the skin from any irritants or harsh weather.
• Non-comedogenic, say goodbye to clogged pores and hello to breathable, healthy skin.
• Beneficial for acne-prone and sensitive skin. This ingredient is gentle, making it perfect for all skin types.
Shelf life
1 year
Ingredients
Beeswax (Cera Alba), Coconut Oil (Cocos Nucifera), Sweet Almond Oil (Prunus Amygdalus Dulcis), Rose Essential Oil (Rosa Damascena), Vitamin E Oil (Alpha-Tocopherol).
هذا البلسم الفاخر هو مزيج مثالي من الزيوت وشمع العسل والزيوت العطرية المصممة لمكافحة الجفاف ، خاصة في الطقس البارد القاسي. بفضل حجمه الصغير ، ممكن تاخذي معك وين ما رحتي.
أحد النجوم في هذه الصيغة هو شمع العسل! هذا المكون معروفـ:
• بيحمي البشرة من أي مهيجات أو عوامل الطقس القاسية.
• قولي وداعًا للمسام المسدودة ومرحبًا ببشرة صحية جيدة.
• مفيد للبشرة المعرضة لحب الشباب والحساسة. هذا المكون لطيف ، مما يجعله مثاليًا لجميع أنواع البشرة.
مدة الصلاحية
سنة