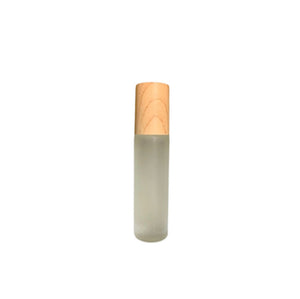 Customized Essential Oil Roller
Ready for some aromatherapy?
Check out the "scent" drop-down list and pick your favorite essential oil.
- 10 ml roller bottle
These essential oils can do wonders for you:
1. Treat Acne: Rosemary, Roman Chamomile, Peppermint, Clove, and Cinnamon.
2. Soothe Anxiety: Roman Chamomile, Lemon, Ylang-ylang, Clary Sage, Nutmeg, Gardenia.
3. Better Sleep: Clary Sage, Ylang-ylang, Roman Chamomile, and Gardenia.
4. Nausea Symptoms Relief: Spearmint and Peppermint.
مستعدة لبعض العلاج بالروائح؟
اضغطي على قائمة  "scent" واختاري الزيت العطري المفضل لك.
بعض فوائد الزيوت الأساسية:
1. علاج حب الشباب: إكليل الجبل ، والبابونج الروماني ، والنعناع ، والقرنفل ، والقرفة.
2. تهدئة القلق: البابونج الروماني ، الليمون ، يلانج يلانج ، كلاري سيج ، جوزة الطيب ، الغردينيا.
3. نوم أفضل: كلاري سيج ، يلانج يلانج ، البابونج الروماني ، الغردينيا.
4. تخفيف أعراض الغثيان: النعناع.